summer flings
ok, so i'm (mostly) done feeling sorry for myself. good stuff.
now i'm focused on BUYING stuff. probably a clear indicator that i'm not fully over it, but i'm not going to allow myself to refuse myself cool stuff, right? right. it's also getting beautiful and hot outside, while i sit here typing a damn paper about rats and roaches. oh, life. so that means WARM weather. bid on
these frye owen boots
yesterday. i mean clearly it's getting hot out, but for the price point, i was stupid not to have sat here maniacally clicking refresh on the ebay page. was inspired by
this
. and
this
.
but alas, i lost, so it's back to the drawing board and i have a few new cravings that i'll likely NOT find on ebay, since i've been hunting high and low for months.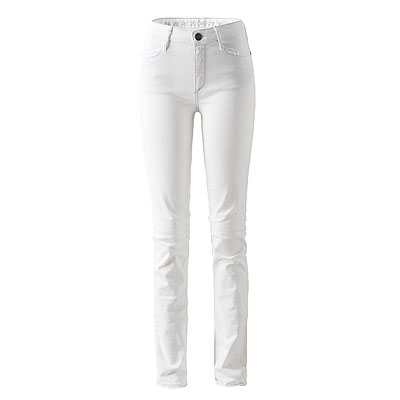 new earnest sewn white jeans. any cut, at this point. the ones i have don't fit and i can't find my size ANYWHERE.
NEW SHOES:
(at least) one pair of ld tuttles. i like the rough, rugged, femininity they exude:
'yes, i look fabulous, but i'm here to get shit done'.
unrelated, but also gorgeous (from acne):
i'd hunt that thing in the wild...
moving on:
DRESSES
i hate feeling restricted in the summer, so tight, clingy items are not my scene, unless it's after dark and i'm wearing some sort of lightweight covering--i love to downplay trashy.
this proenza schouler piece would be excellent...
as would this luella military frock...and POCKETS, TOO???
i'm learning a good deal about what is and is not flattering on my body type and have found that a-line skirts, with or without pleats, but definitely with a fuller skirt, are the best for my legs. yeah...so i couldn't find any. on the internet. so imagine how super fun it'll be trying to get my hands on one in real life.
PANTS
i realized yesterday, while at the park, that i truly love the outdoors. i feel calm and collected there in a way that i rarely do when in the frenetic city. that being true, i don't like to leave the comfort of my bed unless it's to do something fun elsewhere. i'm a LOUNGER at heart. so i'm kicking myself for not buying these when i had the chance:
mcq tartan pant/short thingy. i loved it. and it was suggested that i'd lost my mind so i passed it over. now i realize that i don't look like the lanky models on the lagarconne site, and the view from the back would have been a bit...different. but...they look so COMFY.
yeah, i totally dream about them.
again with the slouchy trouser. i love a fitted pant as much as the next girl, but these are perfect for stumbling over to your friend's place at 2 in the afternoon for MORE cocktails and a good friendly chat. i love summer. even though these look hot as hell, there's no escaping the iceberg-chilled a/c-ified establishments in new york. you NEED pants to go inside.
well, that's my drift. i'm in the market for a good pair of shorts, loose (khaki?) trousers, and bought a pair of sandals yesterday. just need ALL of the above, and i'll be prepared for the impending heat. this is my last summer of fun before real life starts to kick my butt. again. or something.
also, sorry for whining like a brat these past few days. been a rough patch. hope to be back to regular programming soon. thanks for the support, guys. :)
bisous
p