lightness of being.....a boy
jacket: yanuk
shirt: rvca
shorts: rogan
sneakers: repetto zizi (canvas)
smoking is naughty. don't do it. seriously.
been feeling really good lately. calm, even, eager to take on new challenges. it's nice, really, not being pressured or exhausted. but having grown accustomed to being under a perpetual burden of one sort or another, i have also found myself worrying about losing this sense of peace and lightness. double-edged sword? on the one hand i'm giddy to have moved forward in my life and on the other, i'm worried about the security of what i left behind, a security that is now gone. it's a strange duality. so i went shopping. all a part of my trying to live in the moment and take advantage of this newfound free feeling. but more on that haul later.
5 things of note:
this morning i crossed the street and saw the most beautiful young girl. cupid's bow lips, beautiful skin, the most incredible green/grey/blue eyes. she looked almost tragic. had to force myself not to stare!
this morning i walked by a man wearing these toe shoes(?). much like the tabis, these have an individual section for each, individual toe. i was teased to bits for my obsession with the tabi flats--going back to the ninja references--and here is this man, 6-feet plus, with massive headphones, and toe-shoes. i'm so getting the tabis now. ninjas are wicked cool.
i figured out how to use
twitter
properly (sort of).
i'm taking up ballet. apparently, i'm not allowed to wear the tutu though (@#$%!!!)
i'm starting ashtanga. i haven't started either of these things yet, but if i put them here, i know you guys will needle me about them. so it's sort of forcing myself to be accountable and not just say 'yeah, yeah, sure....................what? i never said that...'
do you guys find things to be more beautiful/special when you're happy?
ETA: DOOODS!!! i also got my first blog award evarrrrrr. super stoked. thanks very much to
simply chic
. totally forgot to mention it.
she's super cute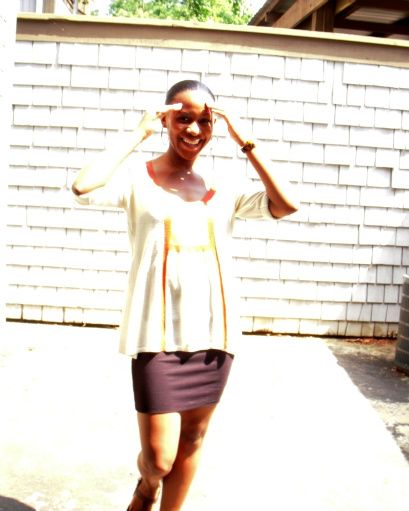 check out her blog.
so apparently i'm to pass this on to 10 bloggers. dayum. here goes:
thanks for reading and thanks again to simplychic!