Stylephile: The Glamorous Eccentric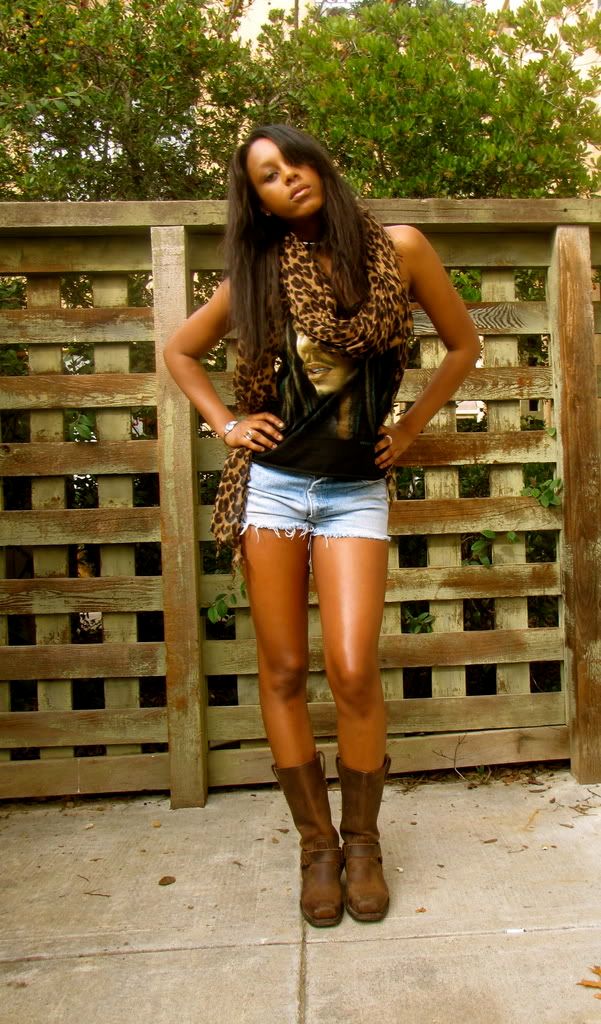 Inspired by all things New York and rather obsessed with all the new (read: less commercial, more STYLE-ORIENTED) blogs I've been reading, I decided to interview
Glamorous Eccentric
to determine what exactly it is that makes her--and her great style--tick. The fact that she really seems to THINK about fashion and not just grab whatever is new and 'hip' (does anyone even say that anymore...) is what I love most. You MUST read
this post
. Her style is her own and is not driven by any particular trend, and seems to naturally exude an air of effortless confidence, though, if you look like her, it's easy to see where that ease comes from! Here are the results of my brain-picking:
How old are you?
I just turned 20!
Where do you hail from?
I was born in Minnesota, and my parents like to give me a hard time about that because they say I deny my midwestern roots, but I have lived in New York since I was seven so I really feel that I'm a product of New York because I grew up there.
What is your favorite color?
To wear, I prefer shades of grey, black, white and then add in a floral or a vibrant red lipstick.
What is your favorite season (of year)?
I love fall and all for fashion related reasons. There is something so sumptuous about cashmere sweaters, suede boots, berets, knits, leather jackets, animal print... I could go on but I really love fall because of all of the fashion related options.
What do you do for a living?
Currently, I am a fashion intern at Vogue magazine in New York. Full time, I am a student at Stanford University in Palo Alto.
Why do you blog (why did you start and why do you continue)
I hoped that I could inspire people and share my perspective.
What is your obsession with fashion/style/your wardrobe?
Boots. Boots of all kinds for every occasion. Studded booties, flat riding boots, thigh high boots, fringed ankle boots, lace up leather boots....etc
Do you think your style is representative of your locale?
I think it's true of most girls from nyc that we never want to look too "done". Perfect hair, manicured nails and immaculate make-up is overkill. I'm never quite put together perfectly and I never match, so in that sense I think I'm representative of New York.
Your favorite designer(s)
I am forever impressed by Marc Jacobs and his continual ability to present the unexpected. I also love what the Mulleavy sisters are doing for Rodarte.
Favorite blogger(s)
Bara, stylebrownie.blogspot.com has such fresh style. I encourage everyone to go and go often!
http://www.themilkandwine.com/ -- Recho has great insight into trends and a deep love of fashion.
http://fauxasfck.blogspot.com/-- Katie is so inspiring to me and she has such an originality to her that cannot be duplicated.
What is your ideal style 'archetype' (i.e.: do you think you have a genre, and if so, what is it? Trendy, hipster, etc, all those labels)
I don't know if I fit neatly into any label.
What is your most favorite wardrobe piece (or 5)
Floor length missoni strapless dress, my ralph lauren cropped leather jacket, vintage levis, sky-high dolce&gabanna lucite wedges, tortoise shell vintage sunglasses.
Most stylish city
I have to say Paris. I lived there last summer and the women just have this true sense of effortless chic. It's the sort of thing where you can make a ball gown look like a t-shirt and jean and a t-shirt and jeans look like a ball gown.
If you could raid any wardrobe and snag pieces for yourself, whose would it be?
I know he is lauded for his musical genius, but to me Jimi Hendrix was a style icon. I would love to have his paisely print blouses, flared blue jeans and fringe vests.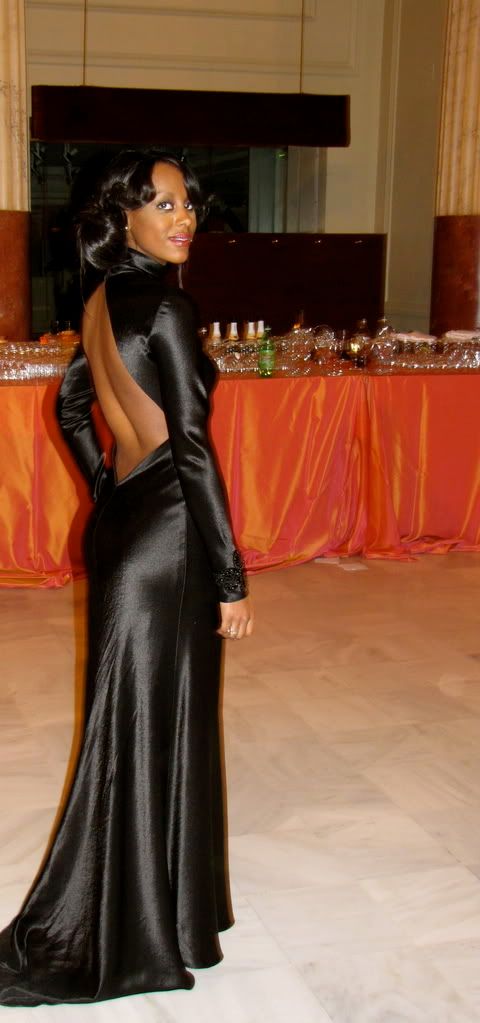 You can view Brooke's glamorously eccentric blog by clicking
here
.